In the ever-evolving world of beauty and fashion, hair plays a pivotal role in defining one's style and identity. Wigs have become a popular choice for those looking to switch up their look or enhance their natural hair. The Wear Go Glueless 5×5 Lace Wig is a game-changer in the wig industry, offering a seamless and stunning solution for hair enthusiasts. In this article, we will delve into the details of this innovative wig, explaining its features, benefits, and why it deserves a place in your hair collection.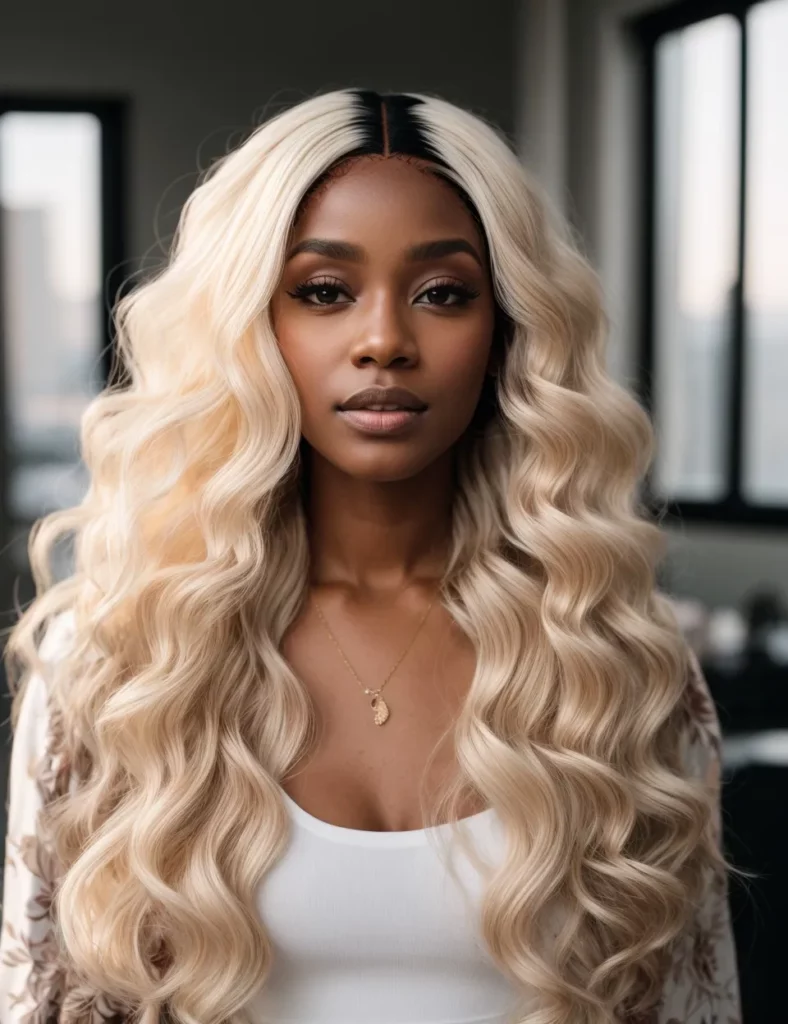 What is the Upgrade Wear Go Glueless 5×5 Lace Wig?
The Upgrade Wear Go Glueless 5×5 Lace Wig is a cutting-edge hairpiece designed to elevate your style effortlessly. It combines the latest technology and high-quality materials to provide a natural, comfortable, and secure fit. Let's break down its remarkable features:
1. 5×5 Lace Closure: The wig boasts a spacious 5×5 lace closure that allows for versatile parting options. Whether you prefer a middle part, side part, or any other style, this wig can accommodate it with ease. The larger closure area ensures a more realistic scalp appearance, enhancing the wig's overall natural look.
2. Pre-cut Lace: Say goodbye to the hassle of cutting and customizing the lace. This wig comes with pre-cut lace, saving you time and effort during installation. The pre-cut design is meticulously crafted to blend seamlessly with your skin, reducing the need for concealer or makeup.
3. Bleached Knots: The Upgrade Wear Go Glueless Wig features bleached knots along the lace, a crucial element in achieving an undetectable hairline. Bleached knots create the illusion that the hair is growing directly from your scalp, ensuring a flawless and natural appearance.
4. Body Wave Texture: The wig boasts a body wave texture, a timeless and versatile style that suits a wide range of occasions. Whether you're heading to a formal event or enjoying a casual day out, the body wave pattern exudes elegance and charm.
5. HD Lace: The use of HD lace in this wig takes its realism to the next level. HD lace is incredibly thin, lightweight, and virtually invisible when applied correctly. It adapts seamlessly to different skin tones, ensuring a perfect match and a more authentic look.
6. Glueless Installation: One of the standout features of this wig is its glueless installation. It comes with adjustable straps and combs that secure the wig firmly in place without the need for adhesives or glues. This not only simplifies the application process but also protects your natural hairline.
Why Choose the Upgrade Wear Go Glueless 5×5 Lace Wig?
Now that we've explored the impressive features of this lace wig, let's delve into the reasons why it should be your top choice:
1. Convenience: The pre-cut lace, bleached knots, and glueless installation make this wig incredibly user-friendly. You can achieve a flawless look without the need for professional help.
2. Realism: The combination of a spacious lace closure, HD lace, and body wave texture ensures that your wig looks indistinguishable from natural hair. You'll receive countless compliments on your stunning locks.
3. Versatility: With the 5×5 lace closure, you have the freedom to experiment with different parting styles, allowing you to customize your look to suit your mood and occasion.
4. Comfort: The Upgrade Wear Go Glueless Wig is designed for all-day comfort. The breathable materials and secure fit ensure that you can wear it with confidence without any discomfort.
5. Durability: Crafted from high-quality materials, this wig is built to last. With proper care and maintenance, it will remain in pristine condition for an extended period.
In conclusion, the "Upgrade Wear Go Glueless 5×5 Lace Wig Pre-cut Lace Bleached Knots Body Wave HD Lace Closure Wig" is a revolutionary addition to the world of wigs. Its advanced features, including the 5×5 lace closure, pre-cut lace, bleached knots, body wave texture, HD lace, and glueless installation, make it a standout choice for those seeking a natural and hassle-free hair transformation. Elevate your style and embrace the confidence that comes with flawless hair – choose the Upgrade Wear Go Glueless Wig for a stunning, effortless look.